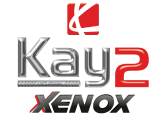 About
"Perfection is not attainable, but if we chase perfection we can catch excellence."
Since its inception in 2006 Kamdhenu Concast Limited has gone on to become one of the most trusted manufacturers of TMT bars marketed under the brand "KAY2 TMT Bars". Internationally recognized manufacturing and quality processes, consistency in volumes and assured timely deliveries have made KAY2 TMT, the bars of choice for most construction companies in India. KAY2 TMT bars have revolutionized construction and set industry standards, firmly placing India on the global construction map for the best in class steel bars.
Combined Excellence At All Levels
Kamdhenu Concast Limited owes its success as much to its superior quality and manufacturing processes as it does to a strategically defined business model handled by professional business leaders with vision, acumen and integrity, aided by a team of experts and hard-working, dedicated staff. A well-defined marketing and branding policy allied to giving the best support to our dealers, services to customers and instilling brand confidence as well as loyalty goes hand in hand with an approach that keeps vendors tied to delivering the best to us.
Reinventing, Redefining
When it comes to manufacturing Kamdhenu Concast Limited redefines processes, reinventing and achieving better quality at reduced costs and higher efficiencies through a continuous evaluation process. We can proudly claim to have one of the best TMT manufacturing processes backed by equipments and handled by experts at each stage.